Welcome to the Smart Crypto Note
contact page
Ask your question, write your comment!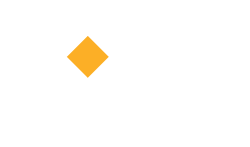 The Smart Crypto Note system is developed and managed by Blockchain Solutions Zrt.
Headquarter:
1132 Budapest, Victor Hugo u. 11
OTP 11708001-22240235 (HUF)
Cj: 01-10-049661 Asz: 26219590-2-41
The information contained herein is for the purpose of raising awareness and is not intended as an implementation of Act of CXXXVIII. 4 (2)  investment analysis according to paragraph 8.8 and investment advice pursuant to paragraph 9. Buying and managing digital money, working with startup companies is an extremely high risk, not suitable for everyone. There is also the possibility that you will lose your invested money. Before you make your financial decision, consult multiple sources, consult an independent expert or personal investment consultant if necessary.
Blockchain Solutions Zrt does not carry out activities subject to a financial license, does not manage users' legal payment instruments (HUF, EUR), does not promise or pay any interest, yield, credit or brokerage. However, at the request of the user, it shall assist in the conversion of HUF and EUR into Bitcoin.